Beds & Beats - Production Library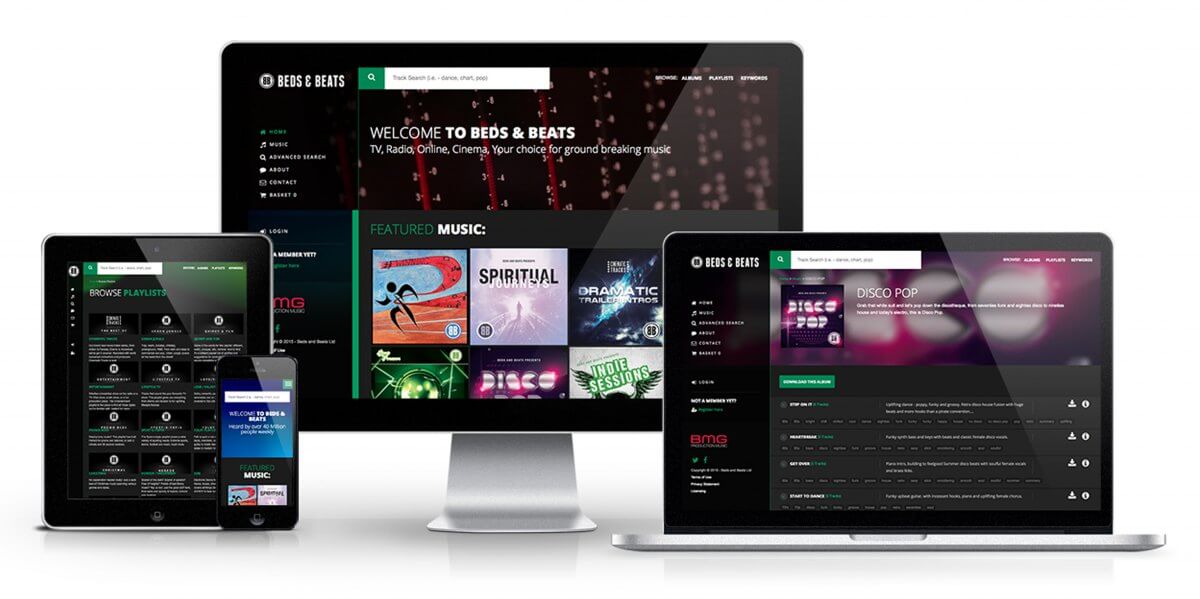 Beds and Beats takes a ton of talent and a ton of love to bring you over 20,000 (and counting) outstanding production music tracks.
Everyone at the Beds and Beats office has had production music play a significant role throughout their individual careers, and have felt similar needs and frustrations to those you have about production libraries. They work with internationally renowned writers and musicians, as well as todays hot chart acts, and fresh thinking new talent. From Ivor Novello nominated and Grammy Award winning heroes, to fantastic future stars, Beds and Beats writers are heard by millions of people across the world every single day.
Related projects